Our team building offer is committed, resourceful and fun.
We offer half-days animations but we can also tailor-made a program for your events, please feel free to contact us !
Our workshops address the importance of insects in our lives, for the Planet and even as inspiration for the Ant building! Do not miss this amazing team experience!
Make aware of
If we want to act for the preservation of biodiversity we must put in place a global approach where everyone is mobilized. This global response of society will not come from public policies only, but also private policies as well as individual and collective behavior. Thus, we have built an offer dedicated to businesses to raise their awareness of this environmental issue. Offering team building sessions around the preservation of biodiversity is also an opportunity to give extra meaning to the operation and to reflect the company's policy.
Welfare
Our offer is based on the recognition of health, human well-being and environmental conditions as interdependent elements. Due to urban and sedentary lifestyles we spend less and less time in contact with nature. Yet, studies show that nature not only promotes our physical but also psychological well-being (Sandifer et al., 2015). Scientists talk about reducing stress and depression, improving self-esteem, feeling good or creativity. Nature enhances our abilities and cognitive functions, reducing fatigue and restoring our attention span.
Our goal is to create a link with nature because a company in which well-being reigns is necessarily winning.
Conviviality and collaboration
According to recent studies (Gras Savoye annual study Willis Towers Watson & 11th Ayming barometer), French absenteeism at work continues to increase. In addition to the illness, the dissatisfaction, the values shared with the company, the management, the lack of recognition and the lack of personal development are all implicated. Thus, the quality of life at work has become a major human and economic issue for companies.
The team should be a natural place to reduce stress and not the other way around. Team building is a tool that helps to connect teams and consolidate the feeling of belonging to the same group sharing common objectives. Making fun activities helps to promote communication and facilitate exchanges between employees of different departments who do not always know each other well. Our activities will also help to take a step back, to get fresh ideas, to encourage positive behaviors and to develop commitment.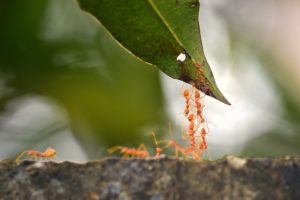 Companies are constantly looking for performance. A tool not exploited enough: the collective. And what better example than the ants to talk about the collective ? These social insects, capable of dealing with public health problems, infrastructures, public transport, assembly lines and complex teamwork, are very familiar with the world of business.
This talk will take you on a trip to the amazing world of ants for whom survival depends on a group built, welded and supporting.
This poetic vision of the business world allows you to take a step back. People will be able to draw in our speech to adapt things within the team. The concepts will be the identity of the group, the legitimacy of each with its strengths and weaknesses, the communication and the link, the benefits of the collective, etc.
2 hours.
Pollinator employees: flowers for everyone !
Want to bloom your office windows or the outdoor spaces of your premises? Do it with honey plants favoring the presence of pollinators such as bees or butterflies! This workshop offers you to transform a milk carton, a wine crate or even a plastic potted pouch for your flowers !
2 hours.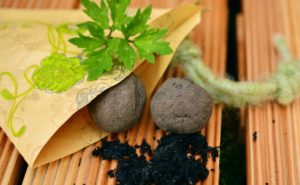 Let's storm cities with seed bombing!
Let's prepare seed pellets together with soil, clay and seeds. The goal is to reinstate biodiversity in urban areas to allow the return of insects, soil remediation, or filtering pollutants.
Ready to bombard the city with flowers ?
2 hours.
In order to promote the presence of useful insects in urban areas, there is nothing like installing refuges designed to house them. This workshop offers you to work on a common project: the construction of an insect hotel from recycled materials and all in a friendly and creative atmosphere. The insect hotel will help enrich the micro-fauna of auxiliary insects and pollinators around your offices over the years.
3 hours.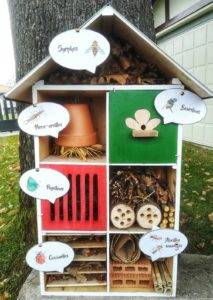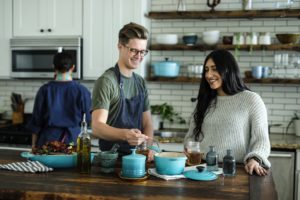 Want a little insect to eat ?
Offer a convivial and out of the ordinary moment. Participants will have to be courageous and open-minded to face a new challenge: to overcome their limits and enjoy insects. This workshop combines gastronomy, surprise, discovery and surpassing oneself. Laughter, thrills and challenges guaranteed !
2 hours.
This field trip is an opportunity to recharge your batteries, to create a link with nature and to create a feeling of well-being. The idea is to take the time to observe the nature, to discover what insects we can find during our walk, to introduce participants to the participatory sciences and to spend a convivial moment with the team around a picnic prepared with seasonal and local products.
Field trips from spring until the end of September.
(The animation price does not include on-site travel.)
4 hours.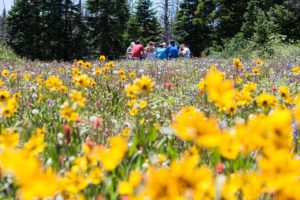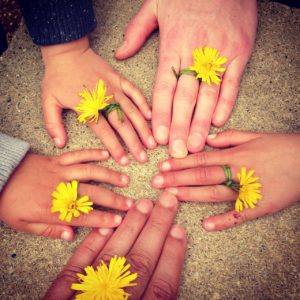 "How's my dad's job ? "
The organization of a Family Day is a way to make the company better known to the family of the employees and thus to prevent the possible conflicts which can arise between the private and the professional life.
The children will be able to discover the work of their parents and visit their workspaces. However, in order to capture all their attention and to really involve them in this day we must offer them unforgettable moments with adapted animations.
Our original and fun animations around the extraordinary world of insects will captivate them. They will explore the incredible ant companies, travel around the world with our naturalist collection, or watch the scales of a butterfly closely.
From 75€/person*
*Group of minimum 10 persons.
Do not hesitate to contact us for a quote of our services